The Earthbody Institute
P R O G R A M S
"As you sit on the hillside, or lie prone under the trees of the forest, or sprawl wet-legged by a mountain stream, the great door, that does not look like a door, opens."
~ Stephen Graham
The Earthbody Institute programs 2021-2022
Programs for health professionals:
Certification programs and land-based and online courses
Online Introduction to Ecotherapy
This is a quick, affordable self-paced course that offers essential concepts and practical guidelines for understanding and practicing Ecotherapy. It introduces you to the many dimensions of Ecotherapy and teaches you how to integrate concepts and techniques into your current work. It is academic, practical and inspiring. It will take you to the next level of engaging yourself and your clients in healing relationships with the natural world. This course includes: 14 Ecotherapy training webinars and the Professional Ecotherapy Booklet, full of step-by-step handouts, and current Ecotherapy articles. Classes offered throughout the year
This program provides a dynamic, interactive forum to learn and practice Ecotherapy skills in a more in-depth and integrative format than the introduction course. You'll receive theoretical and practical training, individual and group consultation and peer support to integrate Ecotherapy and nature-based techniques directly into your current work. Gain a foundational grounding in Ecotherapy and a wide breadth of interventions. This training includes: 14 training webinars, Professional Ecotherapy booklet, six online interactive classes, and two individual consultations. Spring, summer and fall classes available.
This certificate program offers a transformational experience of being part of an Earth-honoring community while learning and practicing numerous Ecotherapy skills. It is a land-based immersion that will support you to deepen your personal relationship with nature and integrate Earth-based interventions into your own therapeutic style. Receive and practice a variety of Somatic Ecotherapy techniques, and leave with personal practices to sustain you and your clients. Both trainings include a nourishing blend of experiences: Authentic Movement in nature, Earth dream exploration, Mirroring from the Four Shields, Council Practice, a labyrinth walk, circle singing, a fire drum circle, and sacred ceremony in the mountain wilderness creating altars, ritual, and mandalas
Santa Cruz Mountains, Northern California
Blue Ridge Mountains, Virginia
Live Online Training Component
This training is our most in-depth and extensive program which includes the Level 1 & 2 trainings, plus an additional five-day immersion training and an advanced online component. This is a foundational, comprehensive Certification that gives you all the skills you need to practice Ecotherapy confidently indoors and out; whether it be individual client sessions, or the creation of Ecotherapy groups and programs. We will build a strong, ongoing Earth-honoring community to empower you to take your next steps to bring Ecotherapy into your community and will support you to cultivate personally sustaining, reciprocal relationships with the natural world. 
You can join the certification process at Level 2 or 3 (with prerequisites from the previous levels).
This nurturing yet informative course shares a treasure trove of practices for connecting with the healing power of nature anytime, anywhere—even in a windowless building and on Zoom!
Sign up for our seasonal newsletter to get updates
about this and other upcoming workshops.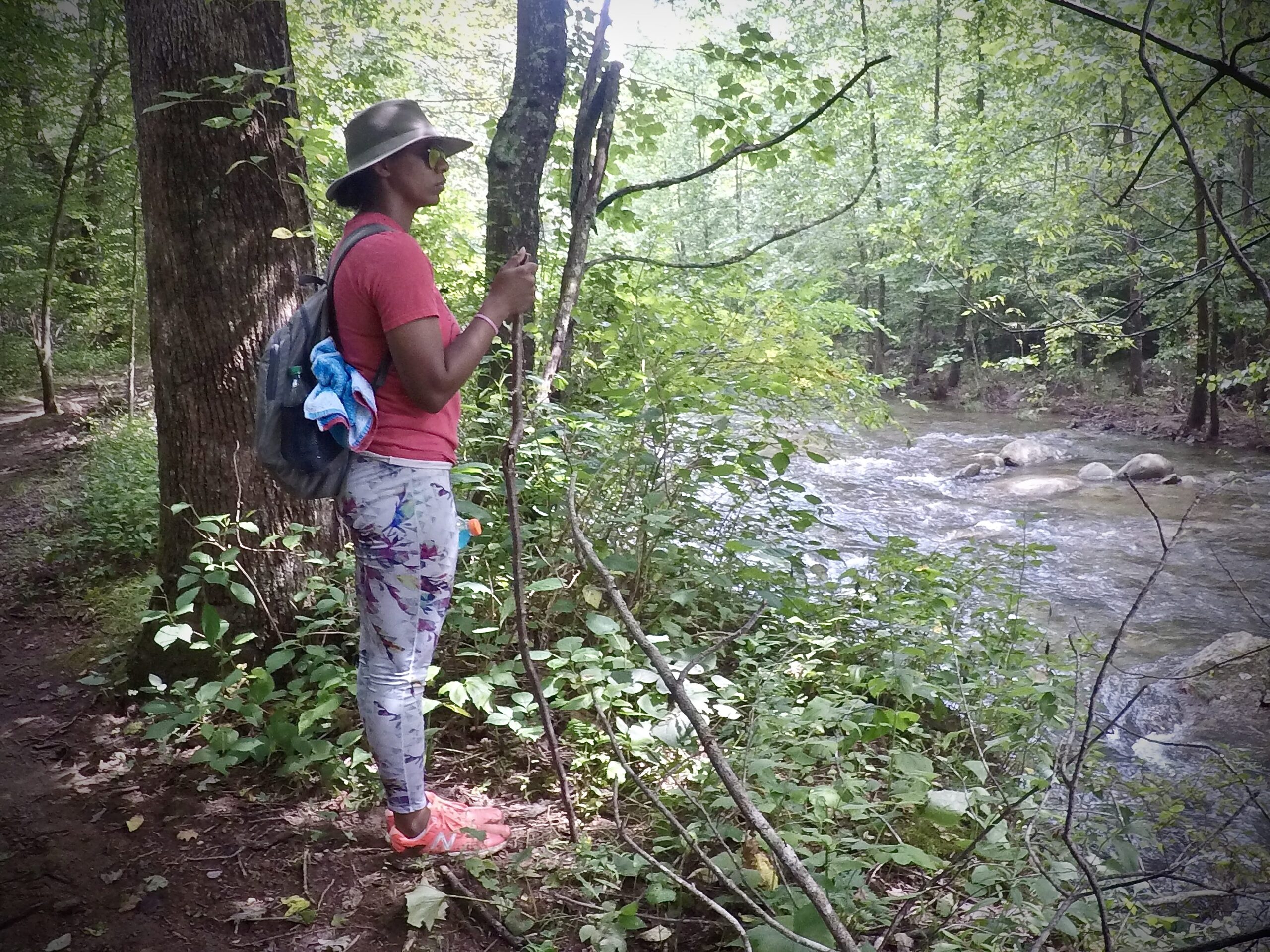 "Ariana offers a beautiful and safe container for going deeper into the work of Ecotherapy. Her teaching is authentic and rich. She allows for the wisdom of group members to be woven into the mix. I would highly recommend this course."
~ Patricia C., RN, PMHCNS-BC, CHPT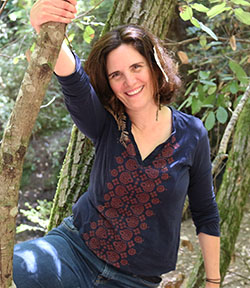 "We go to the forest because that is where we've come from. It is here in the wild places that we can remember how to live in harmony with each other, the planet, and ourselves. The forest is a great repository of wisdom that remains alive and intact. The "teachings" of the forest don't always come in words but alter us on an energetic level and allow us to receive the imprint, the blueprint of life that is our birthright as children of this creation."
~ The School of Forest Medicine
"Contagious connection to Nature…"
"Ariana's connection to Nature is contagious! I was truly inspired by her enthusiasm and I left with a new sense of confidence that I could bring Ecotherapy into my private practice. An added bonus was the numerous, thoughtful handouts she provided. Thank you, Ariana!"
~ Susan Karle, LMFT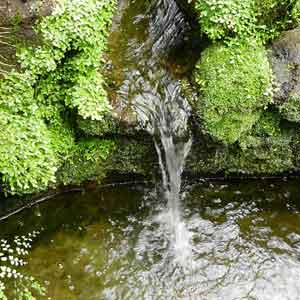 "A new therapeutic language…"
"Ariana's year-long program has taught me how to share my soulful connection with Nature with others. Through learning Earth-based practices, I now have a therapeutic language I can offer clients, supporting their own journey to wholeness."
~ Adriel McCluer, MFT Registered Intern