An Introduction to
Working with Nature Allies
An Introduction to Working with Nature Allies
Do you want to cultivate respectful, reciprocal relationships
with the natural world?
Would you like to know how to receive guidance and healing from nature allies—and help others do that?
All aspects of the natural world have wisdom and medicine to share.  When we approach them respectfully, listen deeply, and honor their gifts, it is healing both for us and the Earth.  It's a powerful path to more reciprocal relations with the more-than-human world.
This practical class explores simple yet potent ways to connect with nature allies, indoors or out, and to help your clients and students do that. You will experience five practices and receive a handout with dozens more that you can use to help yourself and your clients receive guidance and healing from nature. Many of the practices can be used indoors and over Zoom.*
Join us to discover powerful, Earth-honoring practices to help you and others stay resourced and aligned with nature's wisdom!
Together, we'll explore: 
 Why working with nature allies is healing for us and the Earth, and so essential at this time.

How nature allies link us with the wisdom of nature and our own intuition.

Practices for connecting with allies through speaking, writing, movement, ceremony, guided visualization, shamanic techniques, and more.

Why stepping into the paws or roots of a nature ally can be a transformative and empowering experience.

What allows us to cultivate deep and respectful relationships with the Earth in the midst of a crazy modern world!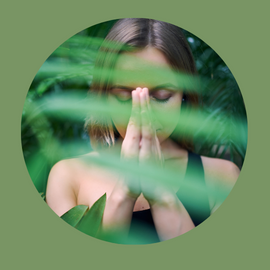 Working with Nature Allies
The program includes:
Training video from live call (1 hour 22 minutes)
Handout with 39 practices for connecting with nature allies
*Please note: some of the practices are the same as those in the "Connecting Nature Indoors and on Zoom" class, but this program includes outdoor practices and additional context and practices for working with nature allies.
PROGRAM DETAILS
Co-led by Ecotherapists Kai Siedenburg and Ariana Candell
Co-sponsored by The Earthbody Institute and Our Nature Connection
COST
$25 
Artist Credit: Sam Brown