Deep connection to nature
Ariana's personal path and professional calling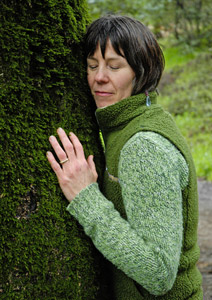 Nature's gifts – I am grateful
I am passionate about Ecotherapy because it deeply reflects
who I am as a human being.
I have a favorite outdoor spot that I go to almost every morning to prepare for my day. Meditating in the fresh air of the open hills helps me set my intention for the day, get my creative energy moving and go into my life with inspiration. I can't imagine my life without the beauty and nourishment that the natural world offers me.
It all began with personal transformation
When I was 19 years old and going through a very painful period in my life, I discovered that dancing could shift my mood and thoughts in a profound way. This was long before I knew that Dance Movement Therapy was an established profession. Since that time, I have been engaged in a path of self-discovery and self-expression through movement, dance, psychological and spiritual studies and a sacred connection with Nature.
The power of movement and dance as therapy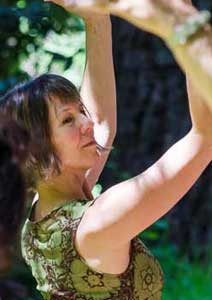 Authentic Movement was the first somatic process I studied to explore the rich inner landscape of the body, psyche and spirit. From this, I learned how to listen attentively to my immediate body experience; to physically express evolving images, memories and emotions; and to be a clear, attentive witness to the movement of others. Decades later, I still love to practice this powerful form.
Over the years, I've studied diverse dance forms and movement practices such as: Egyptian, African and Jazz dance; The NIA Technique, Yoga, T'ai Chi Chih, Soul Motion and spiritual dance. Dance is a major part of my life that gives me joy and aliveness, and I bring this energy into my therapy practice.
Hakomi – going deeper
Since 2004, I have been studying and practicing Hakomi – Mindful Somatic Psychotherapy. It is a major influence on my work. This method explores our present experience by inviting mindfulness and somatically-based awareness. When we stay present with our immediate experience, old core beliefs and patterns can be felt and understood. These can transform into new choices, and our true selves can emerge.
Ecotherapy teacher and founder of The Earthbody Institute
About ten years ago, I shifted from enjoying being in nature alone to offering the healing powers of nature to others through workshops and individual outdoor sessions. Initially, I developed a "Meditation and Movement in Nature" series to offer a safe container for people to connect to nature through Earth-based meditations, Authentic Movement and Earth art.
Over time, this grew into my main passion and focus, and I founded The Earthbody Institute in 2013. It now offers a Professional Ecotherapy Training and Certification, Online Ecotherapy Certificate Programs, and Ecotherapy Certificate Immersion Programs, along with training webinars, intern trainings and public workshops.
EDUCATION
Master of Arts in Transpersonal and Counseling Psychology, John F. Kennedy University, 1989
Bachelor of Arts in Psychology and Religion Studies, Santa Clara University, 1982
Dance Movement Therapy coursework for R-DMT Registry, Hayward State University, 1990
RECENT ADVANCED TRAININGS
Climate Psychology in Practice, with Barbara Easterlin, 2022
How to Facilitate and Host a Climate Cafe, 2022
Thrive Beloved Community Journey, 2022
My Grandmother's Hands, Racialized Trauma and the Pathway to Mending our Hearts and Bodies, Year-long Practice Group, 2021
The Climate and Environmental Crisis: A Primer for Psychotherapists, with Wendy Greenspun & Elizabeth Allured, 2021
Brainspotting Phase 4, with David Grand, 2021
Certification in Brainspotting, 2020
Expansion Brainspotting, with Lisa Larson, 2020
Brainspotting Phase 1 & 2, with Lisa Larson, 2019
Ecopsychology Certificate, with Craig Chalquist & Linda Buzzell, 2019
Magic, Medicine and Mysticism, Shamanic training with don Oscar Miro-Quesada, 2017
From Trauma and Dharma, a Somatic Approach to working with Trauma, Manuela Mische-Reeds, 2016
Attending to Attachment, Mindfulness Based Approaches to Healing, Julie Murphy, 2015
The Work That Reconnects, Five-day training with Joanna Macy, 2015
The Nature of Council Leadership Training, School of Lost Borders, 2014
Mirroring the Four Shields of Human Nature: The Art of Storytelling and Listening,
School of Lost Borders, 2013
"Ariana is an inspiring teacher who brings forth from mind, heart and body…the creative spirit within"
Emily Ransom
Adjunct Professor, John F. Kennedy University, Pleasant Hill and San Jose, 2008-present
Courses: "Body Consciousness, Body Wisdom," Ecotherapy seminars
Ecotherapy trainings for interns, John F. Kennedy University, Center for Holistic Counseling, 2011-present
Assistant Professor, John F. Kennedy University, San Jose, Core Faculty for Holistic Studies Specialization for Marriage and Family Therapy, 2011-2012
Guest teacher & presenter
2016-17 "Healing and Hope—Ecotherapy in Action,"
 workshops inspired by Joanna Macy
2016 "Ecotherapy practices to bring the healing power of nature to your clients," Keynote lecture at Santa Clara CAMFT annual event
2013-14 "Dancing with the Earth—Joining Ecotherapy and Dance Movement Therapy," presentations for two national conferences for the American Dance Therapy Association
2011 – present "Dance your Earthbody," outdoor workshops for Bay Area National Dance Week
2011 "Symbiosis, Spirit and Nature," Symposium guest speaker, CIIS San Francisco
2011 "10 Ways to Enjoy Yourself in your Garden More," guest lecturer at garden clubs
2008 "Deep Power," an eight-week Expressive Arts workshop series
1998-2000 "Reclaiming our Bodies," an ongoing Dance Movement Therapy group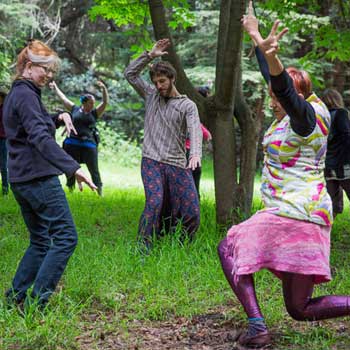 For 15 years, I taught many dance and movement forms, including: T'ai Chi Chih, The NIA Technique, and Creative Movement and Dance for Children. Teaching helped me to develop my movement observation skills; to lead and follow a group's energy; and to integrate many styles of movement.
"A national leader…"
"Ariana is a national leader in developing innovative and transformative Ecotherapy programs and sharing them with people all over the world. She brings passion, commitment, and inspiration to all that she touches. Her knowledge is extensive, her experience rich and deep, and her enthusiasm contagious!"
~ Kai Siedenburg, Principal of Our Nature Connection and author of Poems of Earth and Spirit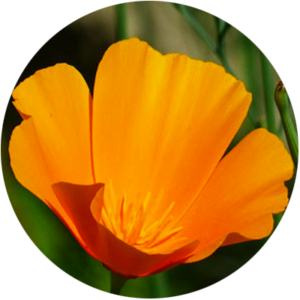 "Important and creative work…"
"I would like to honor Ariana Candell for her important and creative work in bringing Ecotherapy to so many mental health professionals and others who believe, as we do, that being deeply connected to the rest of nature is a necessity for mental, physical and spiritual wellbeing."
~ Linda Buzzell, co-editor of "Ecotherapy: Healing with Nature in Mind"