Online Introduction
to Ecotherapy
Online Introduction to Ecotherapy
Translate your love of nature into your therapy profession!
Do you love the healing qualities of being in nature, and wish you could share them with your clients?
Are you experimenting with meeting clients outdoors and wanting professional guidelines to practice confidently?
Online Introduction to Ecotherapy is a quick, affordable, self-paced course that offers essential concepts and practical guidelines for understanding and practicing Ecotherapy.
Now is the time to include nature-honoring principles in our healing work!
One of the great things about being a mental health professional at this time is that we have access to such a wide range of creative approaches for enhancing our practices. I especially love how being in nature with my clients opens up a new world of healing experiences that can't be created in the office, ones that help them feel safe and resourced. Through Ecotherapy techniques, I can help them receive more healing from nature and invite wisdom from the imaginal realms. Practicing Ecotherapy is one of the best ways I know to increase our capacity to support our clients and also keep ourselves sustained and resourced.
Ariana Candell, LMFT, R-DMT, Ecotherapist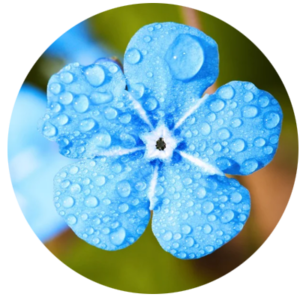 Add knowledge and confidence to your work with the fundamentals of Ecotherapy
Experience personal benefits:
– Receive inspiration, peace and wisdom by exploring new nature practices.
– Feel renewed commitment to bringing your passion for nature into your life and healing work
Acquire skills for practicing Ecotherapy:
– Expand and enliven your professional practice with a wide range of nature-based interventions to use with children, teens and adults
– Find out how to transition clients to outdoors settings with confidence and ease
– Learn how to create well-developed, nature-inspired workshops
– Receive tools to support clients affected by the political climate through activism-inspired Ecotherapy
– Hear the latest evidence-based studies and dynamic trends in the field from Ecotherapy experts
This program is designed for
:
Licensed clinicians and interns, counseling professionals, coaches, ministers, teachers, allied health professionals, healers, doulas and more.
We welcome all humans of any gender identity, culture, race, religion, sexual orientation, and economic circumstance
Easily integrate nature-based interventions directly into your practice with practical training and step-by-step tips.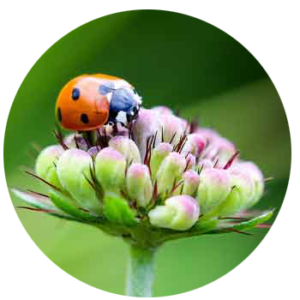 What participants say:
"The Online Ecotherapy Certificate program has far exceeded my expectations in its academic material, Ariana's knowledge and expertise on the subject, and the ease of working together online. Professionally, this program is teaching me the skills to incorporate Nature-based clinical practices easily and beautifully into my current social work practice. Most of all, the value of connecting with like-minded professionals and the sharing of knowledge has been invaluable. On a personal level, this program is opening me up even more to the healing possibilities available to us through the natural world, and deepening even further my love and respect for this planet and all its life."
~ Maria Valastro, MSW, Senior International Student Adviser | Brisbane, Australia
Online Introduction to Ecotherapy Training Topics:
Ecotherapy's Gifts to Clinical Work
How to Do Indoor Ecotherapy
Clinical Guidelines to Assess and Prepare Clients to Go Outside
How to Practice Urban Ecotherapy
12 Steps to Create a Successful Outdoor Ecotherapy Workshop
Ecotherapy for Children and Teens
Horticulture Therapy
Animal Assisted Therapy
Integrating Joanna Macy's "The Work that Reconnects" into Clinical Ecotherapy
Bringing Expressive Arts into Ecotherapy
Visionary Ecotherapist Webinar Series with Linda Buzzell, Craig Chalquist, and Martin Jordan
Therapists, Healers and Climate Change
I can't wait for you to join me, and others around the world in bringing this important work into our profession and to our clients!
PROGRAM DETAILS
14 Ecotherapy Training Webinars
Current Ecotherapy articles
Practical, step-by-step handouts
COST
Your price only: $197