Connecting with Nature
Indoors and on Zoom
Connecting with Nature
Indoors and on Zoom
Essential Tips and Tools
Create more engaging and impactful online sessions and programs
Connecting with Nature Indoors and on Zoom
This nurturing yet informative course shares a treasure trove of practices for connecting with the healing power of nature anytime, anywhere—even in a windowless building and on Zoom!
You will experience six practices and receive simple yet potent tools you can use to help yourself and others stay healthy, happy, and calm through challenging times. The key handout includes 35 field-tested practices and guidance for how to use them—practices that also can be used in person and outdoors.
This class is targeted to therapists and mental health professionals, but appropriate for anyone who wants to tap into the power of nature to create more inspiring and effective online sessions or programs, including teachers, coaches, and healing practitioners.
You will learn:
Five ways to reduce stress and anxiety in less than a minute
How to reduce Zoom fatigue and leave participants feeling relaxed and revitalized
A rich mix of practices for connecting with nature indoors
Integrating elements of sensory awareness, mindfulness, guided visualization, somatic practices, storytelling, and more
Strategies for integrating nature-based techniques with your current modalities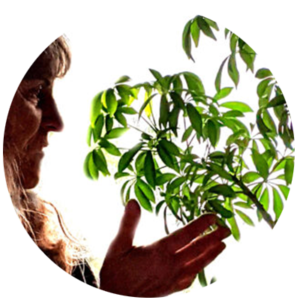 Connecting with Nature Indoors and on Zoom includes:
Video of live class held on March 11, 2021 (1 hour 36 minutes)
Three handouts:
Practices for Connecting with Nature Indoors and On Zoom (5 pages)
How to Connect with Nature Wherever You Are:
Simple Ways to Integrate Nature Awareness with Daily Activities (2 pages)
Ecotherapy Assessment Questions (3 pages)
PROGRAM DETAILS
Co-led by Ecotherapists Kai Siedenburg and Ariana Candell
Co-sponsored by The Earthbody Institute and Our Nature Connection
COST
$25