Ecotherapy Clinical
Consultation Group
Ecotherapy Clinical Consultation Group
Clinical Consultation for Ecotherapists – a five-month program
Would you like more support and inspiration to integrate ecotherapy into your professional therapy practice?
Do you want to discuss and consult about your ecotherapy work with other therapists?
Would you like encouragement from an earth-honoring community for taking steps forward in your ecotherapy work?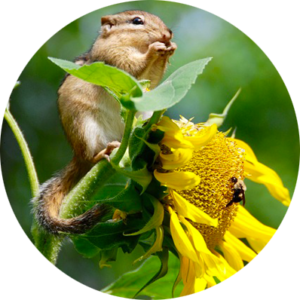 Welcome
We welcome you whether you are just starting to integrate your ecotherapy into your professional practice or have been practicing it for years. The Earthbody Institute would love to support you in deepening and broadening your ecotherapy work with individuals, couples, families and groups to enhance your personal and professional life.
We welcome all clinical forms and modalities in consultation. As the roots of trees communicate and support one another in a robust and diverse forest, we all give and receive support and learn from one another. We are living in challenging times that are demanding of all of us a renewed relationship to nature and each other. The earth is calling for us to bring our gifts forward— Let's do it together!
Ecotherapy Clinical Consultation Group is for you if:
You want to gain greater confidence and cultivate more trust in yourself to develop your ecotherapy modality.
You want to participate in an inspired cohort of clinical peers who bring ecotherapy into their healing work.
You want to learn how to: develop ecotherapy treatment plans, progress notes, and interventions for specific individual clients, families, or groups, bill insurance and other practical
issues for outdoor work.
You want to discuss the legal and ethical issues that come up in outdoor therapeutic relationships.
You want to clarify your goals and receive support for your next areas of growth in practicing ecotherapy.
You want community building opportunities for collaboration, inspiration, leadership and more.
Benefits:
Monthly Zoom gatherings
Being part of an Earth community/small cohort of peers
Private Facebook Group or some kind of forum
A safe place for workshopping your ideas and materials
Resources
This program is specifically designed for:
mental health professionals, clinical therapists, social workers, and counselors, whether you are licensed or in a practicum
PROGRAM DETAILS
Limited to 6 participants to ensure an intimate cohort.
Initial 5-month commitment, with option to continue
Dates: FEBRUARY – JUNE
Time: 1st & 3rd Mondays 11:30-1:30 PST
Prerequisite: EBI Level 1 or 2 and previous training in Ecotherapy required.
Contact: Amanda Morrison at amandamorrisonmft@gmail.com for a 20 minute consult if you haven't taken EBI Level 1 or 2
COST
$160/month
Deposit: $160 we will set up recurring billing to charge you monthly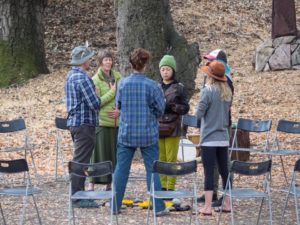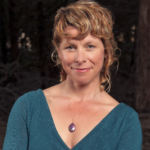 Amanda Morrison, LMFT, MA, Somatic Ecotherapist, is a licensed psychotherapist who weaves earth wisdom and body awareness to help people recover a deeper sense of connection to themselves and the world around them. For the past decade she has specialized in using ecotherapy to help people heal from early childhood trauma and to find long term recovery from addiction and other mental health issues.
Amanda graduated from the Somatic Psychotherapy program at the California Institute of Integral Studies and has training in various somatic and ecotherapeutic modalities, including: Accelerated Experiential Dynamic Psychotherapy (AEDP), Authentic Movement, Somatic Experiencing, and Hakomi; as well as The Work that Reconnects, and various rites of passage practices. Amanda brings a strong psychodynamic, relational, and attachment based focus to her clinical work and loves supporting the healing process through this depth psychotherapy approach.
In addition to her clinical work, Amanda spent 10 years as an adjunct professor at CIIS, where she taught an experiential ecopsychology course, as well as various other interdisciplinary courses to undergraduate students, with a strong focus on ecopsychology, somatics, and social justice. Her article "Embodying Sentience" was published in the book, Ecotherapy, Healing with Nature in Mind. Currently, Amanda has a private practice in San Francisco and in the East Bay where she sees clients both in the office and on the trails of the East Bay Regional Parks. Amanda is an avid gardener and hiker. Her own daily nature practice keeps her grounded in her body and connected to the land as she navigates these unpredictable but exciting times we are living through.