Advanced Professional Ecotherapy
Training & Certification – Level 3
Professional Ecotherapy Training
and Certification Program
Transform your love of nature into embodied activism-inspired Ecotherapy!
Are you ready to embrace your sacred purpose and step into courageous,
earth-rooted leadership?
Would you like to deepen your sacred connection to the land
and expand your ecotherapy skills?

Join us for this nourishing and transformational training!
Integrate and broaden the learnings and skills of our Level 1 & 2 trainings
Belong to a strong peer cohort for ongoing heartfelt inspiration and professional support
Deepen your capacity to hold and facilitate the range of hope and grief needed in this time of tremendous change
Our NEW Level 3 Certification Program is happening March-July 2022!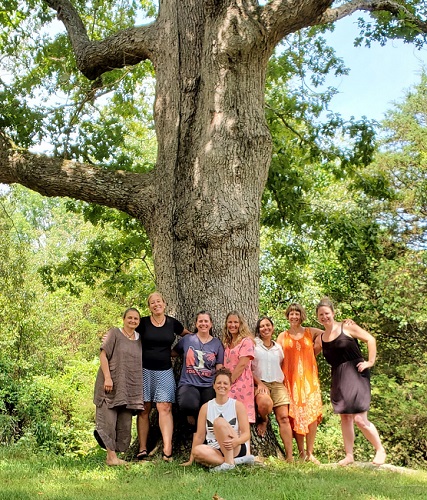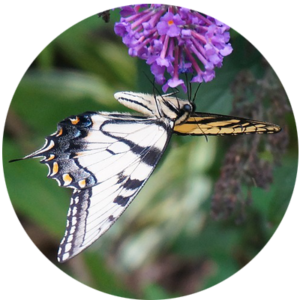 We are living through seismic cultural and ecological shifts, a time of both vast uncertainty and radical possibility. It has been called The Great Turning and has the feel of a Collective Initiation, urging us to deepen our belonging to the other-than-human world; compost old oppressive forms and ways of being; and embody our unique gifts in the ecosystem of healing and justice.
~ Ariana Candell, LMFT, R-DMT, Ecotherapist and Ryan Van Lenning, Ecotherapist & Wilderness Rite-of-Passage Guide
Feel empowered to take risks and follow your gifts and soul callings in the service of Life
Rooted in a decolonial framework, a core pillar of this program is weaving the individual to the collective to support an embodied activism-inspired Ecotherapy. Not only will you deepen essential ecotherapy skills and learn new potent practices, you will expand your capacity to articulate and address critical growing-edge issues of our time. You will feel deeply supported and prepared to take your empowered next steps both personally and professionally to bring your Ecotherapy offerings into the world.
"Being fully present to fear, to gratitude, to all that is-this is the practice of mutual belonging. As living members of the living body of Earth, we are grounded in that kind of belonging…Even when faced with cataclysmic changes, nothing can ever separate us from her. We are already home. The practice of mutual belonging is the medicine for the sickness of the small self and can accompany us through the hard times ahead."
—Joanna Macy, A Wild Love for the World: Joanna Macy and the Work of Our Time
Advanced Professional Ecotherapy Training & Certification
This program is designed for:
Licensed therapists, interns and counseling students, coaches, educators, wellness practitioners, healers, activists and more.
If you have finished the Level 1 & 2 programs, you can now complete your Certification. If you haven't taken our programs yet, find more about our programs here.
The Earthbody Institute welcomes all humans of any gender identity, culture, race, religion and sexual orientation.
Dates for Online Training: 10-12noon PST, March 17, 24, April 7, 14, 28, May 5th
Immersion dates: July 31st-August 5, in Virginia. 
What participants say:
"Ariana is one of, if not the, most generous instructor that I've ever had. She offers her students not only her range of skills, but also the depth and wisdom of her heart. Her responsiveness and level of engagement with students create a container that sparks learning and creativity. The depth and breadth of the resources and materials she provides is extraordinary. I recommend any of Ariana's offerings to anyone who is wanting to dive deep into the practice of Eco-therapy; she is a gift to and a leader in the field."
~ Marianne Rowe, LMFT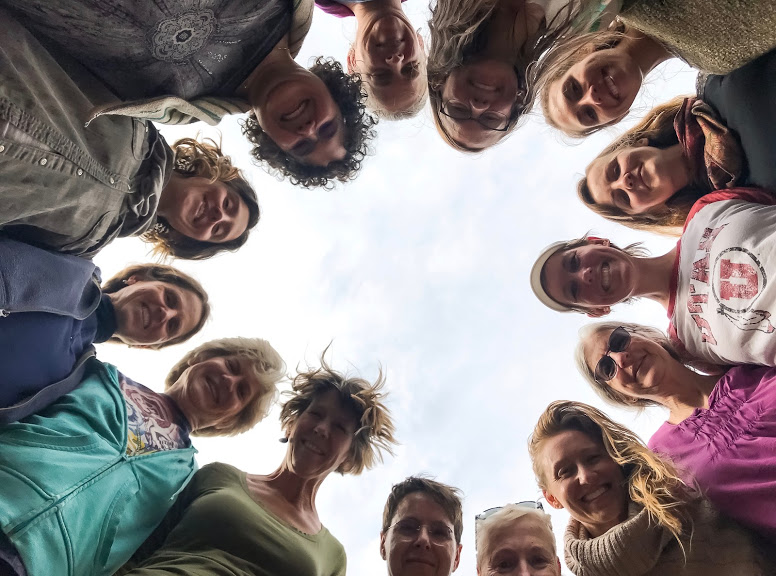 "Ryan is a very thoughtful and sensitive instructor. His background in teaching and poetry, along with his ability to effectively "mirror" our stories about our journeys make him an excellent facilitator. Ryan helped us to organize our thoughts and feelings in this politically and environmentally challenging time, gave us hope, and guided us towards developing a personal plan for coping with the future of our planet."  
~ Nan Siringer, California, Deep Belonging in the Great Turning Course
Experience the power of sharing visions, hopes and support with an Earth-honoring community!
Personal and Professional Benefits of the Training:
Deepen your sacred connection to the land and live and lead from this center.
Understand and practice hope-inspired approaches to addressing cultural, political and environmental crises through activism-inspired Ecotherapy.
Develop powerful, practical earth-rooted skills to bring directly into your life, work and communities.
Belong to a strong peer cohort for ongoing heartfelt inspiration and professional support of your sacred mission.
Develop your leadership skills to guide with courage and capacity, to hold both the grief and the hope in these times of tremendous change.
Build your comfort with connecting the individual to the collective, naming unjust systems, and supporting yourself and others to divest from values and habits of domination.
Deepen your capacity to articulate and address growing-edge issues such as: our climate emergency, ongoing colonization, white supremacy, Othering and racial and ecological injustice.
Feel empowered to take risks and follow your gifts and soul callings in the service of Life.
Advanced Professional Ecotherapy Training and Certification includes:
ONLINE TRAINING PROGRAM:
A two-month dynamic, educational, & transformational forum
Six live two-hour online group gatherings with presentations of provocative information, dynamic dialogues, transformational sharing, guest speakers and a supportive group culture of care, inquiry and encouragement to grow.
Cutting-edge articles, podcasts, and practical handouts in a professional online training format.
Weekly nature practices and reflection questions to enhance and integrate the materials.
Two 60-minute Ecotherapy consultations with Ariana or four 30-minute individual consultations with Ariana or Ryan.
Partnering with a peer buddy to discuss, practice and receive support throughout the training.
Tips, group consultation and guidance to expand your professional Ecotherapy offerings
Guidance to co-create a project within your local community to support a more life-regenerative society.
FIVE-DAY LAND-BASED TRAINING:
An experiential, integrative five-day land-based training
We will listen deeply to the wisdom of the land, call in supportive nature allies, and strengthen our unique sacred mission for the Earth and all beings in these times.
We will immerse in a supportive, Earth-honoring community, practice our learnings and present our activist project.
We will engage in: solo intention walks, circle sharing, sunset and water ritual practices, expressive art explorations, an eco-grief ritual, Deep Time work, The Work That Reconnects practices, ancestor exploration, and more.

Click here to see all the learning outcomes of the full training.
Ecotherapy Certificate
You will receive an Ecotherapy Certificate for completion of this training program.
Please note this program has space for only 12 participants.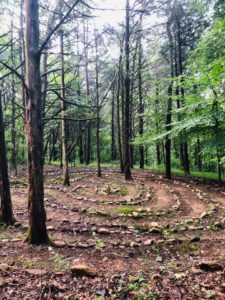 Listen deeply to the wisdom of the land and call in supportive nature allies for the Earth and all beings.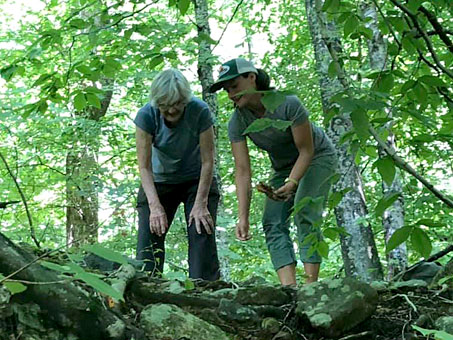 What participants say:
"Ryan naturally holds sacred space and creates a sense of safety for exploring oneself deeply, freely, and without judgment. My wilderness ritual was more fruitful for the guidance he provided, the deepening questions he asked, and the reverence he embodies for the process."
~ Kelly Noble, LMFT, Wilderness Ceremony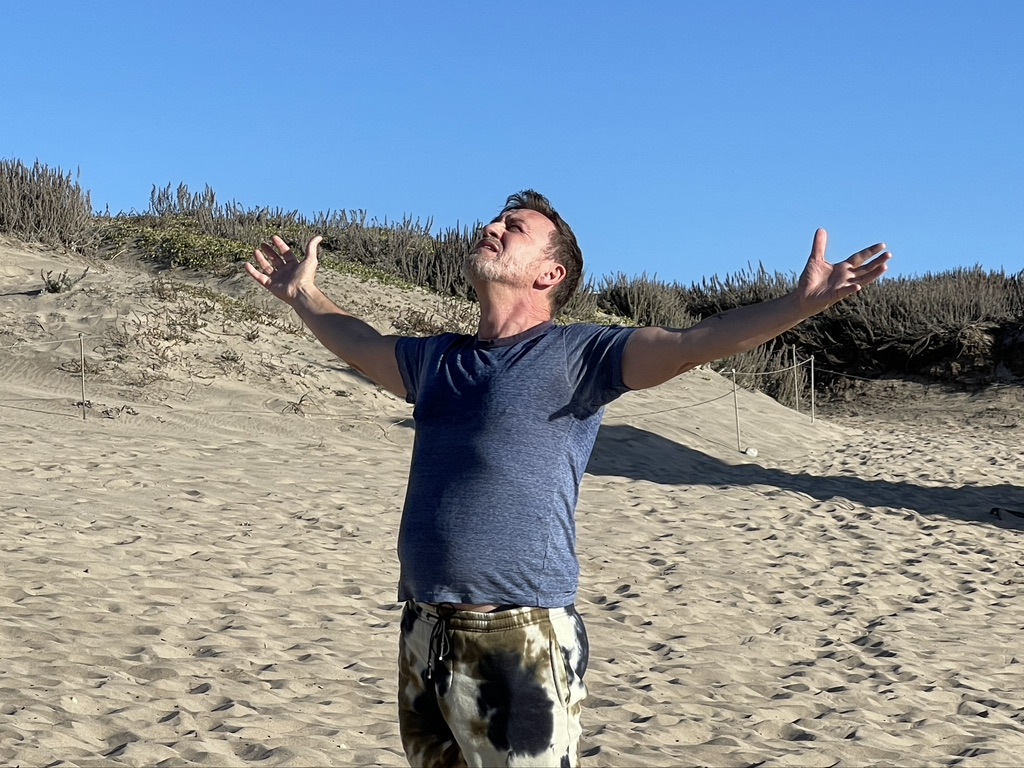 "This immersion week was not just a professional development training, although I gained so much more knowledge, skills and tools than I expected. This training was also an experience in deep personal growth. It was connecting, grounding, heart expanding and truly life changing. I felt honored for who I am and encouraged to grow into my gifts. I would do it all over again tomorrow."
~ Jillynn Garcia LMFT, LCAT
INVESTMENT
Hold your place: $397 (non-refundable deposit)
Level 3 Training investment Total : $2594
$1994 training (for online training and five-day Immersion)
$600 indoor lodging and food for Immersion
(If you camp at Sevenoaks you will receive a $100 refund at the training.)
PAYMENT PLANS AVAILABLE: 5 regular monthly payments
You will receive an Ecotherapy Certification for completion of this program
45 CE's available for $75
PARTIAL SCHOLARSHIPS
Two partial scholarships available on first-come, first-served basis:
Equity scholarships for those who identify as people of color, LGBTQ and historically marginalized populations
Work-study positions:
For those who need a financial discount for the training
Fill out the form HERE if you would like to apply for a partial scholarship.
REFUND POLICY
These trainings are in high demand. If you cancel at least two months before the start of the training, you will receive a 75% refund of the cost of the training (minus the initial deposit). If you cancel between one and two months before the start of the training you will receive a 25% refund (minus the initial deposit). Cancellations made less than one month before the start of the training will not be refunded.
REQUIRED PREREQUISITE
Level 1 Online Ecotherapy Certificate Program
and Level 2 Ecotherapy Immersion Program. 
We prefer that people are fully vaccinated for the in-person training. We will be determining the Covid protocols as we get closer to the Immersion dates. We likely will require a negative Covid test 48 hours in advance of the training and subsequent isolation until arrival.
Please note this program has space for only 12 participants.
Join us for a transformational journey to connect with the wisdom of the land.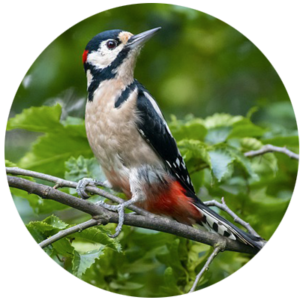 We are thrilled to be offering this regenerative training for these emergent times.
We can't wait to learn and grow with you in community!
"Emergence notices the way small actions and connections create complex systems, patterns that become ecosystems and societies. Emergence is our inheritance as a part of this universe; it is how we change. Emergent strategy is how we intentionally change in ways that grow our capacity to embody the just and liberated worlds we long for."
~ Adrienne Maree Brown from her book, Emergent Strategy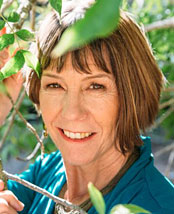 Ariana Candell, LMFT, R-DMT, Ecotherapist, is a licensed psychotherapist with 20-plus years experience and a pioneer in the emerging field of Somatic Ecotherapy. For the last decade, she has been an active leader in transforming the field of psychotherapy to include connecting to the natural world as an essential part of healing.
Ariana is founder of The Earthbody Institute, a professional, educational, and transformational forum dedicated to the cultivation of dynamic mutual relationships with the natural world. She is creator of the groundbreaking Professional Ecotherapy Training and Certification Program, now entering its fourth year. She facilitates workshops locally and internationally, including Online Ecotherapy Certificate Programs, Ecotherapy Immersion Programs and consultation groups. She also teaches Ecotherapy seminars as an adjunct professor at John F. Kennedy University.
Ariana believes that developing a consistent nature connection practice with elements of somatic awareness and openness to the sacred can foster a more holistic and balanced way of life. She is devoted to her own daily spiritual practice in nature, and encourages her private clients and students to develop their own practice. In all of her programs, she facilitates creation of a strong Earth-honored community, fulfilling an ancient human need of experiencing a profound connection to the sacredness of all beings.
Ariana is thrilled to be practicing Ecotherapy outdoors in the East Bay hills with more than half of her individual clients, and also brings the power of nature indoors to her private practice in Berkeley. Her main therapeutic influences include Hakomi Mindfulness-Centered Somatic Psychotherapy, Somatic Ecotherapy, Dance Movement Therapy and Earth-based trainings from The School of Lost Borders.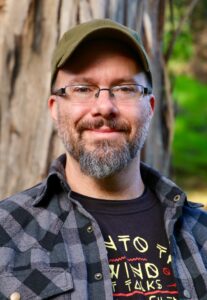 Ryan Van Lenning, MA, is an ecotherapist, inner and outer wilderness guide, and teacher. Ryan is certified as an ecotherapist through The Earthbody Institute, trained as a Wilderness Rite-of-Passage Guide through the School of Lost Borders, and is a Certified Wilderness First Responder through Foster Calm. Prior to moving to California 14 years ago, he taught Philosophy, Comparative Religion, and Environmental Justice at Sinclair College in Ohio.
Ryan is passionate about supporting people to re-connect with the wisdom of both inner and outer wild nature, to live their soul callings into the world, and to assist in the work of repairing broken belonging in this time of the Great Turning/Great Composting. Trusting in co-liberation, he is grasped by a wondering: Can we, with wild nature hearts and humble courage, face this Collective Initiation of intersecting social and ecological crises intentionally?
Through Wild Nature Heart, Ryan offers 1-on-1 earth-rooted mentoring, custom wilderness ceremonies/rites-of-passage, ecospiritual courses and workshops, and community Circles of the Great Turning.
Ryan is also a poet and author of Re-Membering: Poems of Earth & Soul and High-Cooing Through the Seasons: Haiku From the Forest. His poem 'And All the Walls Between Them,' responding to current immigration policies and social injustices, was recipient of the 2019 Jodi Stutz Poetry Award by Toyon Literary Magazine. His new collections Riverever and One Bright and Real Caress will be released in 2022. He live and works among the forest, rivers, and beaches in northern California, ancestral Wiyot and Yurok lands.
http://wildnatureheart.com 
Information on Continuing Education Credit for Health Professionals
CE credits for psychologists are provided by the Spiritual Competency Academy (SCA) which is co-sponsoring this program. The Spiritual Competency Academy is approved by the American Psychological Association to sponsor continuing education for psychologists. Spiritual Competency Academy maintains responsibility for this program and its content.
The California Board of Behavioral Sciences accepts CE credits for LCSW, LPCC, LEP, and LMFT license renewal for programs offered by approved sponsors of CE by the American Psychological Association.
LCSW, LPCC, LEP, and LMFTs, and other mental health professionals from states other than California need to check with their state licensing board as to whether or not they accept programs offered by approved sponsors of CE by the American Psychological Association.
SCA is approved by the California Board of Registered Nursing (BRN Provider CEP16887) for licensed nurses in California. RNs must retain their certificate of attendance for 4 years after the course concludes.
For questions about receiving your Certificate of Attendance, contact The Earthbody Institute at earthbodyinstitute@gmail.com.
For questions about CE, contact Spiritual Competency Academy at info@spiritualcompetencyacademy.com.