Ecotherapy
The healing power of nature
"Bare feet on the Earth,
Breathing in and out,
Sound of wind in the trees,
Only this…and this is more than enough."
~"Only This," Kai Seidenburg
What is Ecotherapy?
Do you love hiking, backpacking, gardening or taking walks in beautiful places? If so, you know how these help you relax, recharge and gain a broader perspective on life. You've felt the magic and inspiration from nature awakening all your senses and filling you with awe. The 25-year-old field of Ecotherapy explores how our relationship with nature is an essential and therapeutic part of our humanity. It affirms that to be truly healthy and whole, we need to live with the conscious awareness that we are connected with all of life: the waters, lands, air and creatures. Ecotherapy has ancient roots in indigenous people's knowledge of the healing powers of nature and practices of honoring the Earth. Its modern roots are in the interface of ecology, environmental activism and psychology, to name a few.
Numerous evidence-based studies prove that Ecotherapy can:
lift depression
release stress and anxiety
stimulate the senses
improve sleep
reduce pain
diminish mental fatigue
counter isolation
lessen eating disorder symptoms
strengthen the immune system
enhance mental and physical recuperation from surgery
lessen post-traumatic stress
Buzzell, L. & Chalquist, C. 2009 Ecotherapy Healing with Nature in Mind
Ecotherapy is a great fit if you:
– Are going through a major transition and need some grounding and clarity
– Are overwhelmed at work or home and want rejuvenation, calm and peace
– Enjoy clearing your mind and finding solutions to your problems outdoors
– Have always felt a sacredness in the natural world
– Want to honor a rite of passage (marriage, birth, retirement or relationship ending)
– Know that being in nature is healing and want more of it
– Would like to spend more time outside, but don't quite know how to do that
– Feel uncomfortable about going outside alone, and would like this to change
– Want to heal from a traumatic outdoor experience
 Nature heals us like nothing else
Ecotherapy offers simple yet powerful techniques that can easily fit into your daily routine to help lift your mood and boost your energy. Receiving an outdoor Ecotherapy session in a beautiful setting helps you access a calm, well-resourced state of being, which can allow for deeper healing than indoor psychotherapy.
Many of us don't have safe places to explore and express strong or vulnerable feelings, and they remain bottled up inside. Connecting with the wildness of nature helps us experience our primal and authentic self, clarify what we most value, and gain the strength to speak from this truth. Outdoor Ecotherapy sessions offer a wider range of possibilities for embodying and expressing yourself. Imagine crying into the soft Earth and letting it hold your tears, or throwing a pinecone with all your might to release your anger. In nature, there are also countless opportunities for self-care. You can be held by the solidness of a strong tree trunk, or feel the joy in your body watching autumn leaves flutter to the ground.
Ecotherapy reduces overwhelm
Modern life is very hectic, and many of us feel completely overwhelmed. This can make us feel self-critical, ineffective and hopeless about ever being able to change our situation. Mindfully connecting with nature, even in the midst of a city, is one of the best ways to reduce stress and overwhelm and dramatically shift your mental and emotional state. Even just a few minutes can help you feel calmer and more spacious, and allow you return to your tasks with more focus and creativity.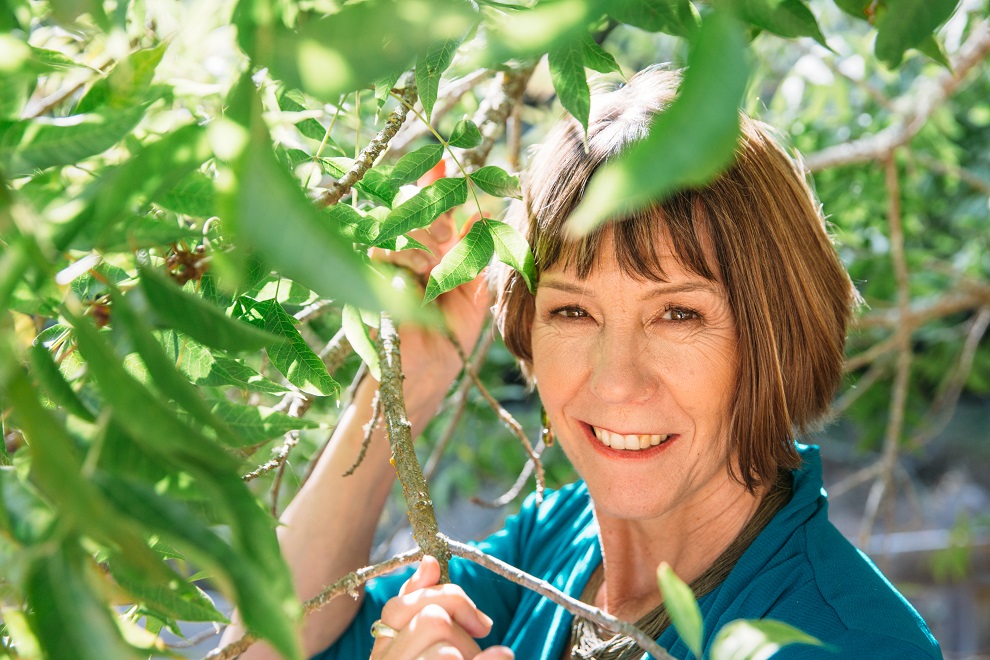 Ariana Candell
,
LMFT, R-DMT, Ecotherapist
License # 32733
"Leave the familiar for a while,
Let your senses and bodies stretch out like a welcomed season
Onto the meadow and shores and hills.
Open up to the Roof. Make a new watermark on your excitement and love."
~ Hafiz, "All the Hemispheres"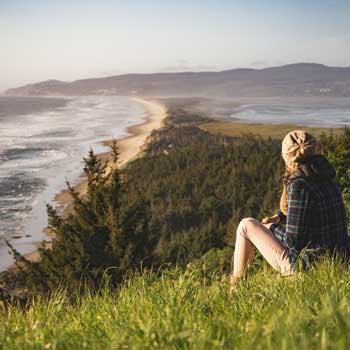 "I've been experiencing severe anxiety and panic attacks outside of my home in the past few months. When working in nature I experienced a sense of ease and 'home' feeling that was beyond my expectation… I felt that I was so open and grounded from the experience I reentered my daily life with more resiliency when discussing topics that would usually have an activating response."
 ~ JFKU Ecotherapy and Movement Student
What does an outdoor Ecotherapy session look like?
Beginning:  Imagine we're walking together into a redwood forest: smelling crisp, moist air; seeing shades of beautiful greens; hearing birdsong and squirrels. You feel the slower pace and calm in your body and your breathing deepens.  You become aware of how your feet meet the soft ground, and notice the scents of bay trees and spring flowers. Your stress begins to melt away, and you feel present and grounded.
Middle: We'll spend a few minutes talking about your hopes for our session, and walk toward a place you feel drawn to in the forest.  I'll respectfully guide you to connect your inner process with the resources that are available in the natural world. I may invite you to find an aspect of nature that mirrors your challenge and explore what this offers. As you engage with your internal experiences and the natural world, new insights begin to unfold. You will feel a shift towards fresh ways to see your original issue, and feel more clarity for your next steps.
Closing:  We'll discuss how you can continue deepening this awareness in your daily life. You'll leave with specific ideas for practicing what you learned, such as a new meditative nature practice. We will close our session by offering gratitude for what the land has given us, and walk back to where we entered the park.
"I discovered I can locate myself in my body while I am connecting to something much larger than myself. Ecotherapy is neither purely internal nor external, but teaches us to become sensitive to both our inner and outer landscapes. In this larger context, I felt comforted because I was honoring my direct sensory perceptions and did not get lost in the contextual material of my thoughts. Ecotherapy is useful because it promotes a sense of deep interconnectivity, groundedness and alternative ways of knowing oneself."
~ JFKU student from Ecotherapy & Movement seminar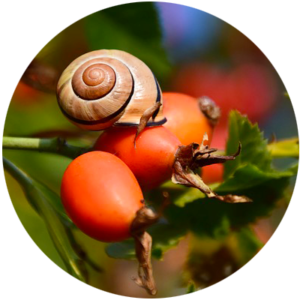 "Being nurtured and supported…"
"I felt myself to be such an intimate part of the trees surrounding me. I could feel their healing energies and intention to a practically ecstatic degree – felt myself being nurtured and supported…in a personal specific way…"
~ Isabella C.