When to seek counseling and how it can help
Needing and deserving support
All of us have times in our lives when we need extra support; when our friends, family or community just aren't enough. Whether you're facing a major life transition, overwhelming work stress, depression or the death of a loved one, you don't have to go through it alone.
The guidance of a responsive, skilled psychotherapist can help you go from feeling overwhelmed to feeling balanced and resourced. You can receive consistent support to keep moving forward, greater self-compassion, tools for managing painful anxiety or a safe place to grieve. You can feel whole, happy and balanced in your life.
Ready to heal old wounds
There may be parts of your life that have been troubling you for a long time, such as relationships with family members, isolation or feeling out of touch with your body. These issues often stem from childhood experiences of being hurt, criticized or misunderstood.
It can be reassuring to have a compassionate therapist listen to your stories and guide you in the process of healing. Together, we can gently explore the places that are vulnerable and bring curiosity and mindfulness to them. With ongoing psychotherapy, you will feel more ease in your relationships and aliveness. You deserve support.
Wanting more from yourself and life
Do you feel pretty good about your work and relationships, but know that you want a more expressive and authentic way of living? Do you want the courage to take steps toward your soul path; or hope to regain a higher level of enthusiasm and joy? These types of desires are well-suited to creative, intuitive explorations of your unique inner process.
In these sessions, I may invite you to discover new aspects of yourself through: guided visualization, movement, mindful awareness of your body sensations, drawing, the inclusion of the natural world and even dance. You can choose which of these you like, and which are most helpful to you. This process of self-discovery is exciting and satisfying. It will open up inner sources of wisdom and strength and bring you more vibrancy throughout your life. You can get support to live your dreams.
Support for couples with young children
Couples with young children face tremendous challenges. You barely have time to get dressed and eat, and are so tense from working to pay the bills that you just want to crash out when you have a few moments. No wonder it's hard to have good communication or energy for sex—there's just not enough to go around!
Is there a way out? Yes! Couples counseling can be a place for just the two of you to slow down, express the feelings and concerns that have been building up, and focus on what you love about each other again. In the safety of a counseling session, you will feel the visceral relief of being understood and finally be able to hear what your partner has been trying to say. From this renewed place of connection, you will find creative solutions to your practical issues, and won't get so caught up in patterns of misunderstanding and resentment. When you feel you're on the same team, you can navigate through this period with more joy and energy.
"We think by feeling.
What is there to know?
I hear my being dance from ear to ear.
I wake to sleep, and take my waking slow."
~Theodore Roethke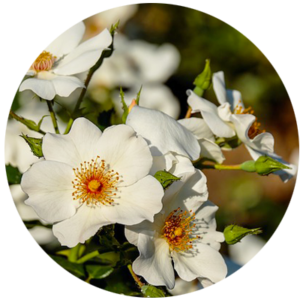 "The world was made to be free in.
Give up all other worlds except
the one to which you belong…
anything or anyone
that does not bring you alive
is too small for you."
~ David Whyte from "Sweet Darkness"