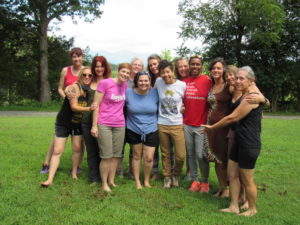 Would you like more support and inspiration to integrate ecotherapy into your professional therapy practice?
Do you want to discuss and consult about your ecotherapy work with other therapists?
Would you like encouragement from an earth-honoring community for taking steps forward in your ecotherapy work?
We welcome you whether you are just starting to integrate your ecotherapy into your professional practice or have been practicing it for years. The Earthbody Institute would love to support you in deepening and broadening your ecotherapy work with individuals, couples, families and groups to enhance your personal and professional life. 
We welcome all clinical forms and modalities in consultation. As the roots of trees communicate and support one another in a robust and diverse forest, we all give and receive support and learn from one another. We are living in challenging times that are demanding of all of us a renewed relationship to nature and each other. The earth is calling for us to bring our gifts forward— Let's do it together!
This program is specifically designed for: mental health professionals, clinical therapists, social workers, and counselors, whether you are licensed or in a practicum. Led by Adriel McCluer, LMFT, ESMHL.
What: Support Circle for Clinical Ecotherapists
Dates: JANUARY – MARCH
Time: TBD via Doodle
Cost: $150 for the series

Limited to 6 participants to ensure an intimate cohort.
Initial 3-month commitment, with option to continue.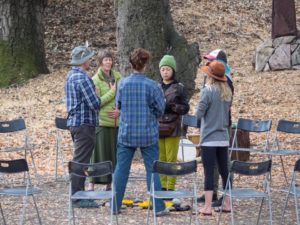 PURPOSE: To support and inspire you to keep integrating ecotherapy in your practice.
THIS IS FOR YOU IF:
You want to gain greater confidence and cultivate more trust in yourself to develop your ecotherapy modality.

You want to participate in an inspired cohort of clinical peers who bring ecotherapy into their healing work. 

You want to learn how to: develop ecotherapy treatment plans, progress notes,

and interventions for specific individual clients, families, or groups,

bill insurance and other practical issues for outdoor work. 

You want to discuss the legal and ethical issues that come up in outdoor therapeutic relationships.

You want to clarify your goals and receive support for your next areas of growth in practicing ecotherapy.

You want community building opportunities for collaboration, inspiration, leadership and more. 
Benefits:
Monthly Zoom gatherings
Being part of an Earth community/small cohort of peers
Private Facebook Group  or some kind of forum
A safe place for workshopping your ideas and materials
Resources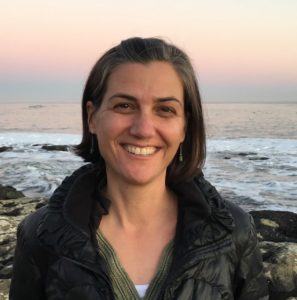 Adriel McCluer, Ecotherapist, LMFT, ESMHL, is a licensed psychotherapist who brings her lifelong love and deep spiritual connection with the natural world to her work. With a background in business, art and design, she made a professional change to the field of holistic psychotherapy after volunteering with a therapeutic horsemanship program over a decade ago. She currently has a private practice in Santa Cruz, CA, offering holistic psychotherapy to adults and teens. Adriel works with clients in coastal redwood forests, meadows, bluffs and shorelines, with equine partners in the Santa Cruz mountains, and in an office space indoors. Adriel graduated from The Earthbody Institute's 100 hour Professional Ecotherapy Training in 2015.
Adriel integrates somatic, transpersonal, and trauma-informed practices from her Master's degree in Holistic Counseling Psychology at John F. Kennedy University, and as a certified yoga instructor (RYT200). Adriel is a certified Equine Specialist in Mental Health and Learning (ESMHL) through PATH International, and holds great value in the human-animal bond.
A student of Ariana Candell's since 2011, Adriel finds great meaning contributing to the offerings of The Earthbody Institute, helping others learn how to integrate their love of nature into their work. Adriel spends time outdoors everyday, in the garden, with her loved ones (human and other-than human), and exploring all the natural beauty this Earth has to offer. www.adrielmccluer.com