Do you want support to develop or expand your earth-rooted business?
Do you long for earth-honoring community as you continue to take steps forward?
Increasing numbers of us are hearing the call to make soulful nature connection part of our work, and may not have the institutional and peer support that clinicians sometimes have. The Earthbody Institute and Wild Nature Heart would love to support you in getting your offerings into the world and making a greater impact!
This program is specifically designed for non-clinicians and non-therapists.
What: Support Circle for Earth-Rooted Entrepreneurs

Dates: NEXT OPENING JANUARY – MARCH

Time: TBD via Doodle

Cost: $150 for the series
Limited to 6 participants to ensure an intimate cohort.
Initial 3-month commitment, with option to continue for another 3-months.
We welcome you whether you have been in the field for years or just planting the seeds of your earth-rooted business. We welcome all forms and modalities incorporating eco-therapeutic and soulful nature-connecting work. As the roots of trees communicate and support one another in a robust and diverse forest, we all give and receive support and learn from one another.
We are living in challenging times that are demanding of all of us a renewed relationship to nature and each other. The earth is calling for us to get our medicine out there — Let's do it together!
PURPOSE:
To support and inspire you in your unique earth-rooted offerings and businesses.
THIS IS FOR YOU IF:
You've come to a place in your work where you've already created or are ready to start creating your own nature connection experiences, curricula, programs, or retreats for people.
You are in the process of clarifying your offerings and want to share your ideas.
You want to gain greater confidence, feel relaxed and cultivate trust in yourself to put your offerings out there.
You want accountability for moving forward with your business goals and your calling in the world.
You want concrete tips for marketing strategies, tools and resources, language, and maintaining your own nature practice.
You want to be part of and be inspired a cohort of peers doing nature-connected work in the world.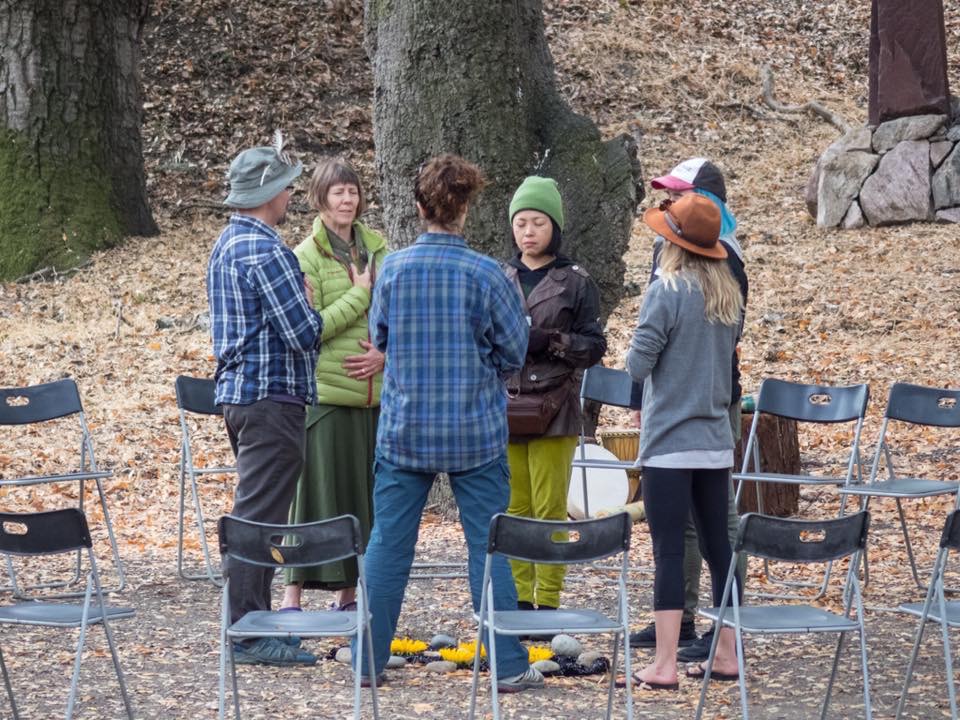 BENEFITS:
Monthly Zoom gatherings
Being part of an Earth community/Small cohort of peers
Accountability
Dedicated Facebook Group (if desired)
A safe forum for workshopping your ideas and materials for feedback
Resources
FACILITATOR: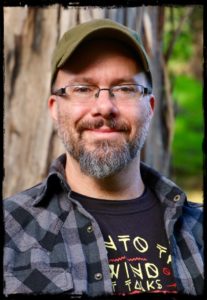 Ryan Van Lenning is founder and Director of Creative Earthiness at Wild Nature Heart. He is a certified Ecotherapist through The Earthbody Institute, an an inner/outer wilderness guide, and poet. Ryan is passionate about facilitating re-connections with wild nature and our most authentic selves to assist in the work of repairing broken belonging. He believes in catalyzing human wholeness and that our world fiercely needs each person becoming more fully themselves and offering their unique gifts back to the community and the more-than-human world. Ryan published his collections of earth poetry, Re-Membering: Poems of Earth & Soul, and High-Cooing Through the Seasons: Haiku From the Forest in 2018. He lives among the diverse forests and rivers of so-called Humboldt County, in ancestral Wiyot and Yurok territory.